The Honor Code on Trial
November 22, 2014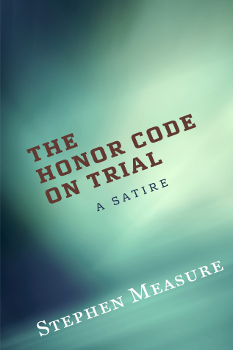 In the summer of 2012, Trinity Western University, a private university in British Columbia, announced plans for a law program. Two years later, their proposal is in jeopardy after several Canadian regional law societies rejected the admittance of TWU students and the BC Ministry of Advanced Education is now considering revoking their consent for the law school.
What is it about Trinity Western University that has led to these challenges against its proposed law school? Why is it that law societies in Canada are discriminating against TWU's students? The answer is that Trinity Western University is a Christian university and therefore their students and faculty abide by a Community Covenant which includes the requirement to abstain from "sexual intimacy that violates the sacredness of marriage between a man and a woman". In other words, TWU students agree to abstain from same-sex sexual behavior, a standard that is completely in line with Christian beliefs, yet a standard that more and more people are refusing to tolerate.
And in Massachusetts, Gordon College, another private Christian school, has been called before the New England Association of Schools and Colleges, Gordon College's regional accreditation board, to answer concerns about their Life and Conduct policy. And what part of Gordon College's Life and Conduct policy is the NEASC concerned about? I'm sure you can guess. Gordon College, similar to Trinity Western University, forbids "homosexual practice".
Note that in both cases there is no mention of same-sex attraction, nor is there any mention of sexual orientation or identity. It's behavior that is prohibited, behavior that is contrary to the religious beliefs upon which those private universities are based.
As a Mormon, these examples of academic coercion against religious universities naturally makes we worry about BYU and other Mormon schools. Like Trinity Western University and Gordon College, BYU expects its students to abstain from same-sex sexual behavior. How long will universities be free to set standards based on their own religious beliefs?
For those of you who have assumed that all the recent controversy has been about marriage, it's time for you to realize that you're mistaken. This has never been about marriage, not really. Marriage is but a skirmish in a much larger war, a war over who gets to decide what is right and what is wrong. Here, then, is my latest contribution: "The Honor Code on Trial". I hope it will be of use.